Our products at a glance

Road Gullies
Un-trapped road gullies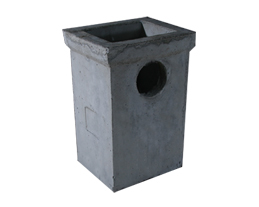 This type of road gully allows for the collection of sediment and silt before if goes into the sewer system from run-off water. It is the most popular gully and allows for easy access for cleaning and to keep the drainage system clear of debris. Its size is designed to accommodate a standard steel grate cover and can easily be accessed. The gully has a 200mm outlet hole.
Dimensions
540mm long x 450 wide x 800mm deep.

Trapped road gullies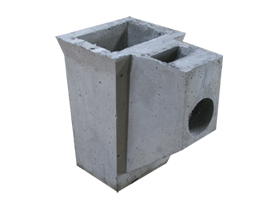 Trapped Road Gullies These are used where the application below ground level requires a trap (gooseneck) to stop any smells from sewers coming up from the drain. The gully has a 200mm diameter hole for an outlet pipe. The road gully dimensions allow for a standard steel grate to be fitted on top.
Dimensions
760mm long x 540 wide x 800mm high (grate size 540mm x 450mm).

Back to the top