Agriculture

Water Storage Tanks
9000 Litre water Storage tank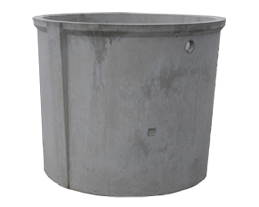 This storage tank is a large round tank with a capacity of 9000 litres or 1800 gallons. Storage tanks are becoming more popular in the current climate and are widely used in the agricultural industry, domestic house sector and commercial and industrial sector.
The tank can be used as a rainwater harvesting system to reduce water consumption from the mains supply. It has a steel reinforced concrete lid 5″ (125mm) deep with one inspection cover.
This tank is manufactured with 40N steel reinforced fibres for additional strength.
Dimensions
Tank: 7ft 6 ″ (2300mm) high and 8ft (2600mm) round.
Lid: 5″ (125mm) deep.

Back to the top